Flying in the first Covid-19 wave: A personal experience
Disclosure: This post may contain affiliate links. When you buy through links on my site, I may earn a small commission. Thank you for your support.


Few places look more apocalyptic than an airport shut down by the threat of a runaway global pandemic. With lockdowns and border closures spreading across the world in March 2020, a gloomy silence had descended on the once-busy international airports. There's just something eerie at the sight of a deserted concourse, where, only a few months ago, feet and luggage rollers had quickly shuffled, cheerily lit duty-free shops had beckoned with irresistible offers on Johnny Walkers and Toblerones, and frazzled travelers had had their forty winks disturbed by unceasing airport announcements.
Motito and I were at the Chennai's Anna International Airport in June 2020, to catch a special repatriation flight to Manila. Before being allowed inside the airport, the passengers were asked to fill out an personal information form, a waiver, and a health declaration form, in triplicate. I learned that there would be 24 of us in the Air India flight. not including the crew. The Philippine government had imposed restrictions on international flights arriving in the country. with the Ninoy Aquino International Airport, our destination airport, limiting passenger arrivals to 400 per day. When everyone in our flight was accounted for, the security personnel let us through the doors.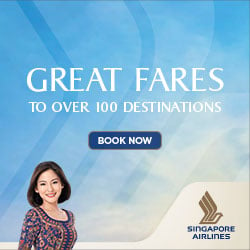 Most of my co-passengers were Filipino tourists who had been stuck for three months in various parts of India and had had to take special permission to travel interstate to get to the airport. Lodgings and meals had started to chip away at their savings, while their employment in the Philippines hung in the balance To top if off, we had to pay for our Air India flights out of our own pockets, as there were so few Filipinos stuck in India that a government-sponsored flight could not be economically justified.
Motito and I had been fortunate. We weren't stranded in India. We had a home, had our groceries and takeaways delivered by Big Basket and Swiggy, and a Netflix subscription to keep boredom at bay. We could have stayed in Chennai indefinitely, but the Philippines looked like it was starting to open up. Restrictions had slightly loosened there, while the national lockdown had just been extended in India Surely, it was a matter of time before things went back to normal in Metro Manila, right?
At Anna airport, all shops and restaurants were shuttered, save for the Duty Free shop, which remained open, I suspect, so it could sell off what remained of its stock. Only a few lights were turned on, and it was surreal to have the terminal all to ourselves. Before boarding, we were given a facemask and a face shield and were instructed to never take them off for the duration of the flight. There were three crew members on board, two of them clad in full PPE. There would be no meals served on the flight, but we could have our packed meals/snacks in our seats any time we wanted. Those who had travelled overland to catch the early-morning flight found empty rows to lie flat on and sleep. My son, who has no trouble sleeping anywhere, did manage to catch some zzzs, while I tried, in vain.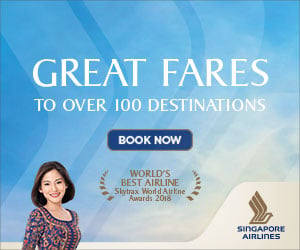 The Philippine Embassy in New Delhi had been in touch with the traveling Filipinos a few days before the fight, helping secure permits for those traveling interstate and giving timely instructions about the health declaration form (e-CIF) and quarantine regulations. If there was a silver lining to our experience, it would be that we were coming home when the kinks of travel regulations had been somewhat ironed out.
In the panic and confusion of the early weeks of lockdown, the first wave of Filipinos coming home, most of whom were returning overseas Filipino workers, were subjected to restrictions that sometimes bordered on the inhumane. They'd complained of being confined alone in windowless hotel rooms for days on end, waiting for RT-PCR test results that didn't come, of missed meals and hotels with non-existent housekeeping. Some OFWs had come home after being unceremoniously terminated from their jobs, and the lack of human contact and bleak prospects had driven an unfortunate few to suicide. It took these tragedies reaching mainstream media before the government began to get its act together.
Upon disembarking from the plane, we were led to a room where they were handing out CIF forms and giving instructions on how to fill them out. We had filled up on forms online, upon the Philippine Embassy's advice, so we could skip this step and proceed to RT-PCR testing. I'd been dreading the PCR test, having imagined the pain and horror of having a long thin stick shoved to the back of one's skull and another one scraped against the deep recesses of one's throat. I was relieved to find that it was more uncomfortable than painful. Motito, though, disliked it so much that he swore never to travel again if it meant he would never have to take another PCR test. The Philippine Red Cross, who handed most PCR testing for arriving passengers, promised a turnaround time of four days minimum. The movement of passengers was smooth and efficient, thanks to volunteers from the Red Cross and the Philippine Coast Guard who were stationed at strategic points.

With the PCR test done, it was time to wait for the PCG bus that would take us to our quarantine hotels. Again, we had benefitted from favorable timing. Our flight had been the first to land for the day, and the next flight would not land until two hours later. Since there were only 24 of us on the flight, we were spared the hours-long queue to get tested and to get on the PCG bus. As we boarded the bus, we were handed quarantine care kits sponsored by Banco de Oro and the SM group of supermarkets. The care kits included bathroom tissues, toothbrushes, alcohol, bathing soaps, detergent powder, and sanitary napkins. It was a thoughtful gesture from BDO and SM, two brands that have long been associated with OFWs and Filipinos at home. Inside the bus, social distancing went for toss. Some people sat side by side, while my son and I, being slowpokes and the last to board, had to sit shoulder to shoulder with three others in the back.
Before the day of our flight, I had searched the Internet for a budget quarantine hotel. We were non-OFWs and had to pay out of pocket. I'd found and booked a Deluxe King room at the Zen Rooms Selah Lofts in Pasay, which also happened to be a short ride to the PITX Terminal, where Quarantine Certificates were printed and picked up once the PCR test results came back negative. Once you got your Quarantine Certificate, you were free to check out of your quarantine hotel/facility and then instructed to self-isolate at home for another 14 days.

At the hotel lobby, there were more forms to fill. After being briefed on the house rules, we were shown to our room. I was delighted to see that our room at The Selah Lofts hotel in Pasay had a window and came with full-board meals for one guest, for a reasonable P1,500 per night. We were allowed to order food via Grab or Food Panda, which would be received by the hotel staff at the lobby and then delivered to our hotel door. Previously, only one person could stay in a room; it didn't matter if it meant a minor-age child would be separated from their parents. But the government had relaxed the rules, and my son was now allowed to stay in the same room with me.
Electronic gadgets have made it practically impossible to get bored, even when confined to a 15 square meters of space. We passed the time by watching Netflix, playing games, or taking more naps than we were used to.
The toughest part of the ordeal was the waiting for the PCR test results If your result came back negative, you were free to leave. But it it came back positive, you would be transferred to a government quarantine facility, where you would be monitored daily until you recover and test negative. We didn't really know where this facility was. Some said it was the Eva Macapagal Super Terminal in Pier 15, Manila, while others swore it was the Philippine Arena in Bulacan. Wherever it was, the fear of testing positive must have caused many a sleepless night. On the afternoon of the fifth day of our quarantine, we received an SMS with a link to our PCR test results. Our institutional quarantine had now ended. and we were free to leave. Copies of the test result and Quarantine Certificate were also sent to our registered emails.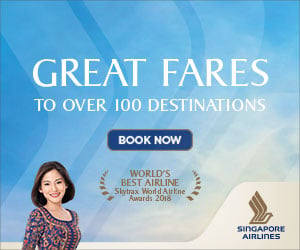 The final step before freedom was procuring one's Quarantine Certificate. First, I had to inform the hotel front desk that our results had come back negative, so I could be allowed to leave the hotel premises. Afterwards, I proceeded to the PITX Terminal where a printing station for Quarantine Certificates had been set up. The Coast Guard personnel behind the printers looked up our names and passport numbers in the database, and after confirming that we had indeed tested negative, printed and handed me our certificates. At last, I had proof that my son and I had completed the prescribed hotel quarantine and were not carriers of the dreaded virus.

Back at the hotel, I showed the certificates to the front desk. At last, we were free to check out and go home. We had stayed five out of the six nights I'd booked, and we could've stayed another night. But after being away for six months, we were eager to be reunited with family and to freely move about in familiar surroundings.
As we approached our waiting cab, I felt as if a heavy burden was being lifted off our shoulders. Meanwhile, at the lobby, a new batch of returning Filipinos were filling up hotel check-in forms. Silently I wished them a uneventful, short stay.