Thailand reopens for tourists, digital nomads
Disclosure: This post may contain affiliate links. When you buy through links on my site, I may earn a small commission. Thank you for your support.
A Digital Nomad Dream in Thailand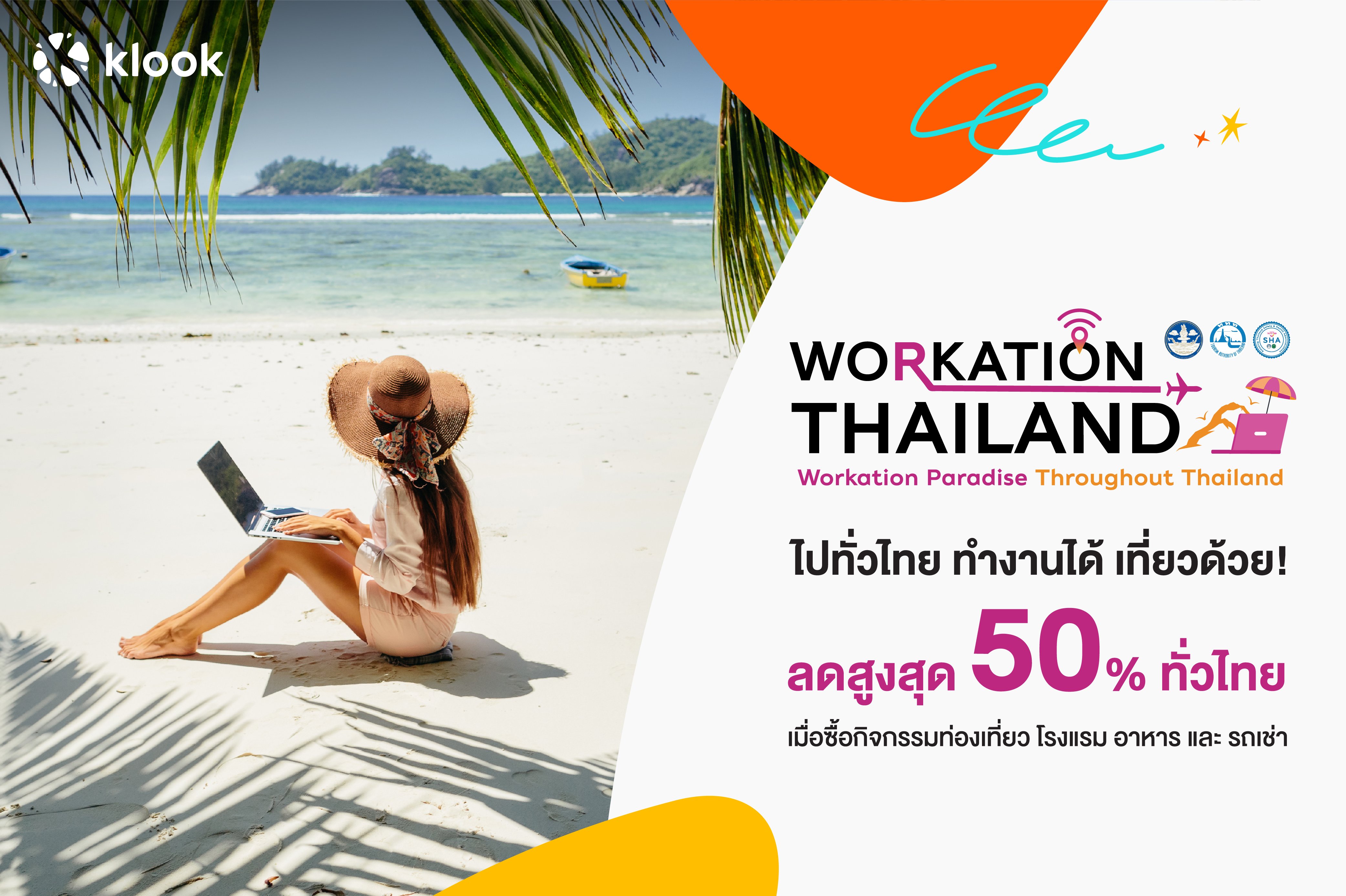 High on my bucket list is to become a digital nomad, preferably in Thailand or Malaysia. It's a wish I keep to myself, because, being a woman of a certain vintage, I'm inclined to believe that working remotely in country not one's own is an adventure best left to the younger set. However, I allow myself to dream a little. In my "working traveler" dream, I wake up very early every day, go for a short jog on the beach, then dig into a breakfast of khao tom and nam tao hoo, before settling down on my work desk that faces a window with a view of the ocean. The only sounds I hear are of waves crashing against the shore and my fingers softly tapping on my laptop keyboard. Then, I'm rudely snapped out of my reverie by a loud knocking on my door – it's another Shopee delivery.
Digital Nomad Surge
An Upwork study released in December 2020 finds that a staggering 35.7 million Americans, or 22% of the workforce, will be remote workers by 2025. This number represents a whopping 87% increase over pre-COVID-19 pandemic levels. What attracts workers to so-called nomadic lifestyle? For many, it's a change of scenery, an opportunity to experience a different culture, or simply a sense of adventure.
According to The Adventure Travel Trade Association's "Work and Wander: Meet Today's Digital Nomads" report published in March 2021, the top destinations for remote workers include Thailand, Indonesia, and Mexico. What do digital nomads look for in a remote work destination? Foremost on their list is a reliable Internet connection, followed by pleasant weather, low cost of living, and ease of obtaining an entry or work visa. Other considerations include transport connectivity, security, and availability of cultural and natural attractions. Southeast Asian countries tick all the boxes, with Thailand ruling the roost. Not too far behind are Indonesia, Vietnam, Malaysia. and the Philippines. Download a copy of the ATA 2021 Work and Wander report.
Thailand Drops Nearly All COVID-19 Restrictions
Aiming to recover from the tourism slump caused by the COVID-19 pandemic, Thailand has dropped nearly all entry restrictions starting July 1, 2022. The Thailand Pass has been scrapped. That means travelers will no longer be required to register online and submit proof of COVID-19 vaccination, medical insurance and other documents before departure. Entry requirements for both Thais and foreign nationals have been simplified for both the vaccinated and non-vaccinated. The only pre-departure requirement is proof of either a certificate of vaccination or a pre-arrival negative RT-PCR or professional ATK test result.
According to a June 24, 2022 news release by the TAT, the following entry rules apply beginning July 1, 2022:
Pre-arrival requirements

Vaccinated travellers must have the following documents for entering Thailand:
A valid passport, or a border pass for arrivals via border checkpoints.
A Certificate of COVID-19 Vaccination
Everyone 18 years of age and older must be fully vaccinated for COVID-19 with an approved vaccine at least 14 days before travelling to Thailand.
Travellers 5-17 years of age travelling to Thailand unaccompanied must get vaccinated with at least 1 dose of an approved vaccine at least 14 days before travelling to Thailand. Those travelling with parents are exempt from this requirement.

Unvaccinated/not fully vaccinated travellers must have the following documents for entering Thailand:
A valid passport, or a border pass for arrivals via border checkpoints.

On Arrival Requirements

Upon arriving in Thailand, all travellers must undergo entry screening including body temperature check, and present the required documents to the Immigration/Health Control officer to carry out the checks.
The vaccinated travellers will then be allowed entry and are free to go anywhere in the kingdom. *For arrivals by land using a border pass, they will be allowed a stay of no longer than 3 days within the specified areas only.
Likewise, unvaccinated/not fully vaccinated travellers who have proof of a negative result from an RT-PCR test or professional ATK within 72 hours of travel will be allowed entry and are free to go anywhere in the kingdom.
The unvaccinated/not fully vaccinated travellers without a negative test result within 72 hours of travel are required to follow the public health instructions and guidelines as deemed appropriate by the Health Control officer at the point of arrival. All expenses incurred will be the responsibility of the travellers.
During the Stay

While in Thailand, both vaccinated and unvaccinated/not fully vaccinated travellers are advised to strictly follow the health and safety standards. Travellers who are experiencing COVID-like symptoms should get tested. If testing positive, they must get the appropriate medical treatment.
The wearing of masks outdoors is no longer mandatory. Pubs and nightclubs are now allowed to remain open until the wee hours. Thailand's Ministry of Tourism and Sports hopes the relaxation of COVID-19 rules will encourage more visitors to the Kingdom. The Ministry expect 2.7 million tourist arrivals between July and September, with another 4.5 million coming in between October and December. It's still a far cry from the pre-pandemic peak of 39.8 million visitors, but signs are pointing towards a full recovery by 2024.
Traveling to Thailand? Look to Trip.com for unbeatable airfare and hotel deals in Thailand. Bangkok, the capital, is the ideal destination for first-time visitors to Thailand. In Chiang Mai, there are hotels for different budgets and lengths of stay. There's also Pattaya, known as the Hawaii of the East. Wherever you choose to visit or work in Thailand, Trip.com has got your flights and accommodations covered.